The complete Procure to Pay cycle on one platform: Online Procurement 10.0
e-Procurement Insights ● January 10, 2023

Generating value is the primary goal of every company. To achieve this goal, what matters is not only the profit that comes from the success of one's offerings in the market but also the optimal management of business processes, such as purchasing and expense tracking.
Precisely to help companies improve the management of purchasing and invoice and payment authorization processes, we have implemented the functionality of Online Procurement software, which in version 10.0 allows for greater control over expenses and, in general, over corporate accounting.
All stages of Procure-to-Pay, from procurement to receipt and settlement of invoices, are thus digitized, allowing management time to be cut down and staff productivity to be increased.
How the Invoice Management module can help your business
Invoice Management allows you to digitize the invoice authorization process, providing control and visibility over the entire order-invoice-payment cycle.

From a single dashboard, it is possible to monitor the passive invoicing cycle in real time and have an overview of the status of invoices, payments, and associated contracts, with immediate visibility of any discrepancies or anomalies.
Information is shared with all departments involved in the purchasing process, from contract manager to accounting, improving internal collaboration and communication. By centralizing data in a single shared environment, external tools, such as emails or spreadsheets, will no longer be needed, which lengthens management time and cause countless inefficiencies.

Invoice Management provides a real-time overview that returns an accurate and informed look at business expenses.
Real-time follow-up to track invoice status and easily find information about suppliers, contracts, orders, payments, and credit notes.
Invoice import from XML file: You can easily export and import already structured data from your internal management software. No manual compilation is required.
Automatic invoice matching: the invoice is associated with the supplier and the order. The intuitive interface allows early detection of any anomalies between documents.
Integration with ERP software: interconnections with management software can be created to achieve maximum control of expenses.
Internal messaging system that allows departments to exchange information directly within the platform.
The benefits of computerized procedures have been tangible since their introduction, as evidenced by research conducted by PwC on the state of digital procurement between 2020 and 2021. The study reports that 79 percent of departments in the companies involved experienced improvements in business performance and organizational benefits as a result of implementing a digital solution.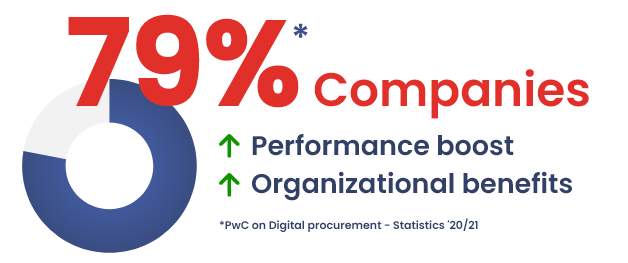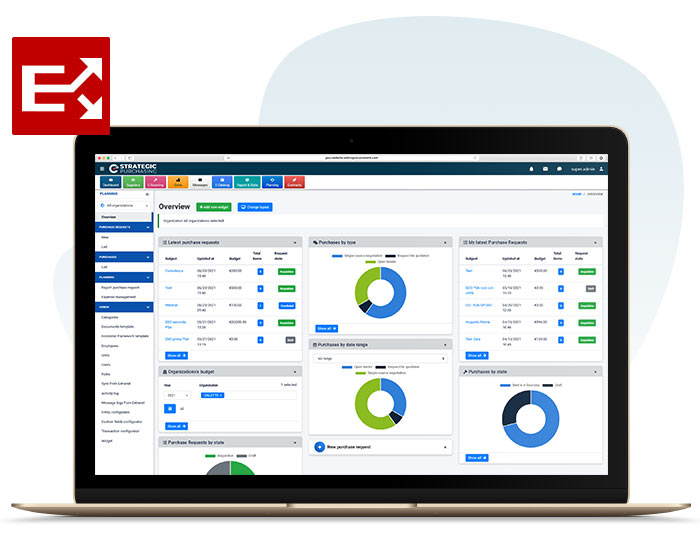 The benefits of Online Procurement
Equipping Procure to Pay management software such as Online Procurement means having access to a digital system for managing and controlling the entire purchasing cycle.
Here are the main benefits:
Simplification of administrative processes, given by the elimination of paper documentation and manual activities with low strategic value
Cost saving and containment of maverick expenses due to increased control of expenses and each stage of the passive cycle
Increased collaboration between departments, thanks to an efficient information-sharing system
Automatic organization of all documents related to your purchases within a digital repository
SaaS-based: the procurement and supplier invoice management software is a SaaS solution (Software as a Service) and therefore requires no installation
Always available and accessible from any device via a browser.
Certified security all data is protected by the highest ISO 27001 and ISO 9001 certified security protocols.