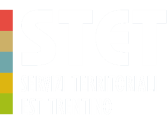 Alongside STET to simplify the digital transformation process by increasingly qualifying suppliers. For purchases that generate value
Thanks to the implementation of a custom and advanced Rating system, dedicated to evaluating suppliers based on specific needs and criteria, we have been able to minimize the manual activities of the Procurement Officer, automating supplier assessments and associating evaluations to specific events generated within the system.
The results were substantial right from the start: greater visibility on supplier performance generated valuable purchases and significant savings.
We have supported STET during the transition to a digital and agile procurement platform, streamlining all processes and collaborations with suppliers.
Requirements
Greater Transparency: Having more control over suppliers and expenses
Digitize assessment: Digitize the offline supplier rating system, making it manageable with automatic scoring and evaluation.
Standardized Purchasing: Standardize the business consortium's purchasing processes to better manage strategic partnerships with suppliers.
STET
provides public network services related to the management of water cycle and electricity.
STET is a key player for the social and economic development of its territory, highly appreciated for its efficiency, innovation, foresight, and transparency both by citizens and local administration.
Results
More control over suppliers and expenses
Thanks to the co-design of the registration categories, we were able to obtain harmonized data on suppliers, guaranteeing better performance and greater control over spending.
Automated Vendor Rating
Through the advanced customization of supplier assessment and support in unifying the Rating with all partner companies, we have led to immediate benefits on all purchasing procedures.
Better collaboration with suppliers
The supplier assessment allowed the rapid identification of the suppliers most in line with company needs and strengthened collaboration, improving the performance of the entire consortium.
Rapid transition to e-Procurement
Through strategic consultancy dedicated to the transition phase, we have created effective communication methods by supporting the company in guiding suppliers in the immediate use of the new tool.
The collaboration with DigitalPA has been very beneficial. We have successfully digitized our supplier assessment process and optimized all purchasing processes, generating significant savings.
The supplier rating optimization and digitization project was developed in collaboration with the University of Trento
STET has been using the Online Procurement platform successfully for over two years and confirms its trust in DigitalPA by choosing different software including Legality Whistleblowing.software.